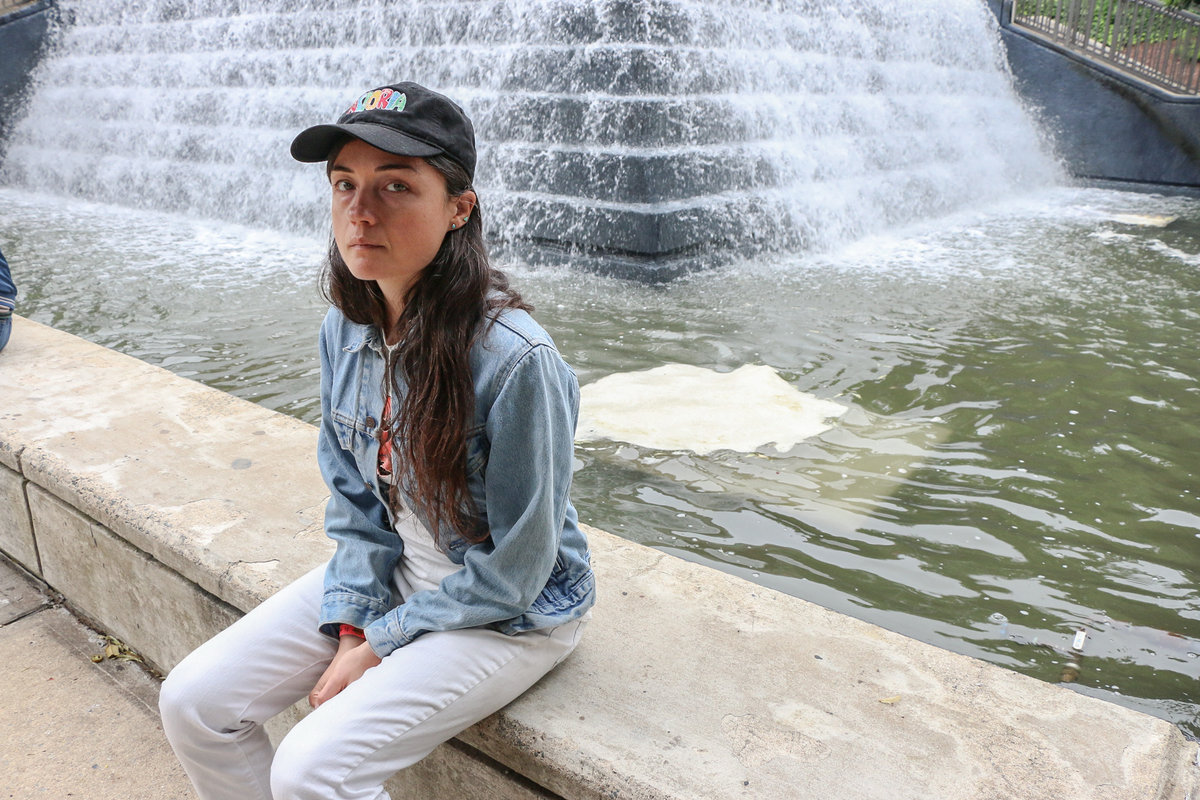 There is something of import in making your way to Sydney for a gig. It might be the fact it takes so long, or it might be the fact that so much distance is covered. Either way there is a feeling of nervous anticipation that starts when you get on the train at Hamilton that continues to build until you reach Central. Hopping off the train there will always be the feeling that Sydney is a town of secrets and nameless faces. It was here that I headed to the Paddington Uniting Church to see Grouper perform.
Grouper is the solo project of artist, composer, performer, and all around genius Liz Harris. Described as a combination of ambient, drone, folk, experimental and dream pop Harris creates deeply troubled music for deeply troubled people. Since 2005 Harris has over 20 releases to her name and can be seen rightly as one of the most important figures in the avant-garde underground.
Harris came out to Australia to perform at the Dark Mofo festival in Tasmania (which looks so good it's tempting to move to Tasmania) and had originally announced sideshows in Melbourne on June 16 and Sydney on June 21. The first show in Sydney sold out so a second earlier evening show was announced in Sydney. I had tickets to the original Sydney show so after getting to the church in Paddington I had to wait outside to the sounds of the end of the first show. Even from outside it sounded stunningly beautiful.
The night started with a set from Bonnie Mercer, a drone ambient artist from Melbourne. Working with a single guitar and a pedal board Bonnie played to a mostly full room, only around ten people straggled in throughout the performance but this didn't seem to have any impact on the performance itself. It was succinct, beautiful and engaging enough to hold my complete attention. I was torn at the end of the performance as I didn't want it to end but I was so looking forward to seeing Grouper. Mercer is definitely an artist that I would recommend checking out any time that they play.
Grouper's performance was hands down the best show I have ever seen. She played at the foot of the pulpit of the church. Walking out with no show of the fact that she was there to perform. She sat on the ground as the audience did. An act ofdeference, she sat at her guitar and as she began to play a video was projected on a screen above her. It felt more like watching an art school friend perform in their living room in the best possible way.
The most important part of Grouper's work is hard to define, it is somewhere between spirit and texture. Whatever it was it was in full force this night. I am still haunted by the sweet sorrow in Harris' voice bouncing off the walls of the church. Often it is easy for ambient or experimental performers to get carried away with layers or textures. This tends to muddy the impact of what it is that they are trying to do, but not here. Every note, every feeling, was felt that it was exactly where it needed to be.
The performance itself was so connected to the visuals that it would be remiss of me to not mention them.  It is hard to describe 60 minutes of an art film but the images themselves told a narrative as close to this as I can imagine. an autumn of your teenage years. feeling the last rays of the suns warmth for the approaching winter. Looking out across the water. Pressing your fingers against your closed eyelids so you see the patters inside your eyes. Urban exploration. First love. First heartbreak. But all of these things are framed through the filter that is memory and time. These feelings and remembrances rise and build to the point where you can almost taste the fresh air and feel the morning due under your toes. But you can never return, because with all things this has now passed. As will you.